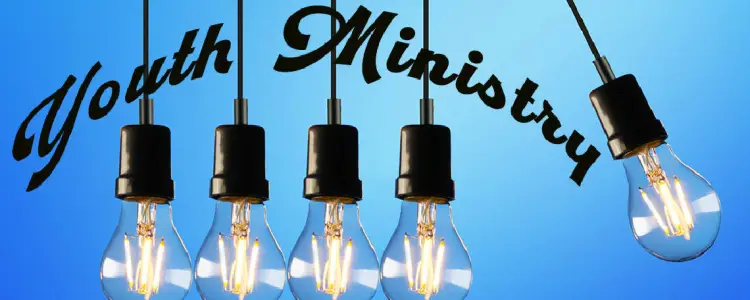 Youth Ministry
Middle and High School Students
The Youth Ministry of Second Avenue Baptist Church exists to see students:

• Experience a life changing relationship with Jesus Christ
• Connect with other students and adults within the church while finding their place in the Family of Faith.
• Worship through a variety of avenues and in a variety of settings.
• Participate in the journey of discipleship through an emphasis upon faith formation.
• Discover the joy of connecting faith with service through active and meaningful ministry.

We seek to do this through a balanced approach to ministry that builds upon a model of Family Ministry and includes activities such as Sunday School, Wednesday Night small group discipleship, opportunities for service projects and mission trips, mentoring, retreats, DiscipleNOW events, conferences, fellowship trips and activities, and more. We are intentional about engaging students toward a lifestyle of discipleship and service to Christ.

Weekly Schedule
Sunday School 9:45 am
Youth Discipleship Wednesday 6:00 pm

The learning targets here are designed to encourage students to grow from an early faith in Christ into a maturing approach to discipleship. Topics for instruction in this community include a deepening understanding of what it means to follow Christ, engagement with the biblical narrative with the emphasis on learning and practicing the disciplines of Christian faith and ethical decision-making for Christian living. Youth are led by folks who love teenagers and are trained to equip adolescents to grow in faith and mentor them in the process. In all our ministry to minors, leaders adhere to our Child Protection Policies. The Youth Suite is located on the third floor in the education building closest to Second Avenue.

Youth Discipleship Wednesdays at 6:00 pm
It is an opportunity for students to gather in a small group setting and explore questions they all share as they seek to follow Christ together. Students dive into God's Word with a focus on faith development and discipleship. Students meet in the Youth Suite.

Keeping Kids Safe
Child Protection Policy of Second Avenue Baptist Church
The Family of Faith at Second Avenue is committed to providing a safe place for families and their children. We consider our stewardship of God's children a sacred task and value the trust placed in us by our families. In light of this, the ministries of Second Avenue operate in accordance with a church-wide Child Protection Policy. Any member who works in an area of ministry that serves our children or students must be trained from our Child Protection Policy, adhere to its contents, provide references, and undergo a criminal background check.

The Childhood Ministries of Second Avenue Baptist Church seeks to partner with families in pointing children to Christ, helping them formulate their first steps and encounters with God, introducing the building blocks of faith formation and what it means to follow Jesus, and guiding them towards an understanding of their important role and place within their world and Family of Faith.

We offer a variety of programs including graded children's Sunday school classes, a midweek emphasis on missions through our Music & Missions programs, a summer Day Camp, Parents' Night Out, Kids' Day Out, etc. We are intentional towards making sure our children not only learn the vital role they play within the life of our Family of Faith, and also strive to model healthy adult examples where they can begin to discover what it means to grow towards a lifestyle of faith, worship, discipleship, and ministry.