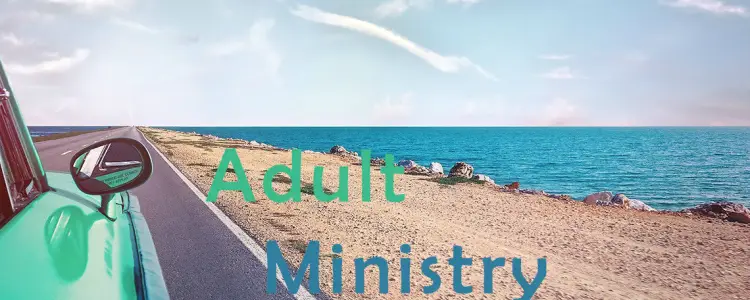 Adult Ministry
The approach of ministry at Second Avenue Baptist Church is to minister "to" and "through" our Family of Faith; this includes ministry to adults. We seek to provide opportunities for ministry where adults can employ their God-given talents in meaningful ministry and be ministered to themselves.
Ministry opportunities include men's ministry, women's ministry, community ministry though our ministry partners, fun & fellowship ministry for senior adults, missions ministry, and more.
• Family Ministry
We believe that God has called us to be a Family of Faith; a Family that worships, serves, and grows together. We are intentional about Family Ministry and seek to develop opportunities for inter-generational service and worship as well as provide weekly discipleship programs for a wide variety of ages including Preschool through College-age. Our hope is to strengthen families with youth & children as well as create a sense of community in which all can come to celebrate the Family of Faith God has gifted us to be.


• Men's Ministry
The Men's Ministry of Second Avenue seeks to build community for the men of our congregation and community. Important to this task is the intentionality of providing opportunities for ministry, Bible Study, prayer, and fellowship for men.

• Senior Adult Ministry
Fun and Fellowship is an outreach ministry for senior adults that meets monthly and whose purpose is to intentionally engage and foster the development of community amongst senior adults of all stages of life. Fun and Fellowship regularly plan community service projects, seasonal trips to local points of interest, host seasonal banquets, and sponsor Noon First Thursday Luncheons.

• Homebound Ministry
Homebound members are an important part of our church. Through our Homebound Ministry, we are touching the lives of seniors with kindness, caring, and the love of Christ. At Second Avenue Baptist Church, our Homebound Ministry is designed to keep members who cannot attend our services and events connected with the church. This ministry team cares for senior adults who are either in nursing homes, assisted living facilities, or their own homes. This ministry provides visits, phone calls, cards, gifts for special occasions, as well as anything else to encourage this group. Homebound Ministry volunteers carry out this vital ministry. We want members confined to home to feel like part of the Second Avenue family, too!
---