Ministry Partnerships and Needs-Based Ministries
We take seriously the teaching of Jesus to love our neighbors actively by helping meet their basic needs.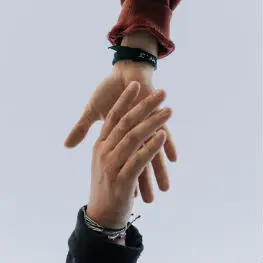 Benevolence Ministry
Our Benevolence Ministry assists both members of our congregation and community with financial help primarily in the areas of rent and utilities. Other needs are considered on a case by case basis. We also partner with other ministries in the community for referrals in other areas of need. Click here for a list of our community ministry partners.

Bereavement Ministry
The Bereavement Ministry expresses the Church's love, sympathy, and support to the families of our deceased members. This is not a substitute for pastoral care but is an extension of membership care. This ministry provides hospitality on the day of services including a family meal as well as support and encouragement for grieving families throughout their time of loss. Many church members participate in helping with meals and other tasks. To get involved with this ministry click here.

Homebound Ministry
Homebound members are an important part of our church. Through our Homebound Ministry, we are touching the lives of seniors with kindness, caring and the love of Christ. At Second Avenue Baptist Church, our Homebound Ministry is designed to keep members who cannot attend our services and events connected with the church. This ministry cares for senior adults who are either in nursing homes, assisted living facilities, or their own homes. It provides visits, phone calls, cards, gifts for special occasions, as well as anything else to encourage our members. Homebound Ministry volunteers carry out this vital ministry. We want those members confined to home to feel like part of the Second Avenue family too! To become involved in this ministry as a Homebound Visitor or any other way, click here.