YOUTH
Mid-Week Bible Study for Youth
LIVE is our small group Bible study time for students (Grades 6th-12th).
It is an opportunity for students to gather in a small group setting and explore questions they all share as they seek to follow Christ together.
Students meet each week at 5:30 pm in Youth Suite for a large group fellowship time followed by age-appropriate small groups (middle school and high school) where they can connect with other students, play some games, share a meal, and just enjoy being a youth group.
Then, beginning at 6:00 PM, students divide into two small groups (Middle & High School), and dive into God's Word in an intentional small group setting with a focus on discipleship. Each group has committed leaders who are passionate about connecting students with the truths and applications of God's Word for their daily lives.
Groups will wrap-up by 7:00 PM
If you would like more information about our mid-week Youth Bible study, or have additional questions regarding our Student Ministry, please contact
Charlie Mayberry
, Minister to Families.
---
Our current Discipleship small group series are:
Middle School (Grades 6th-8th):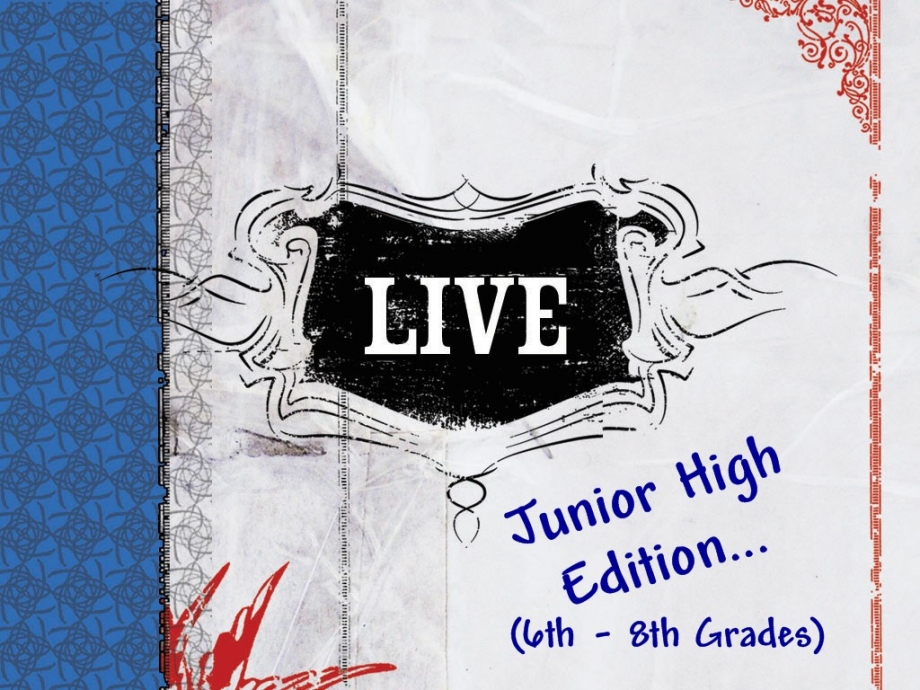 LIVE: Jr. High Edition
WHAT'S COMING UP....
11/14: BETTER TOGETHER: "One of Many Pieces"
11/28: BETTER TOGETHER: "A New Command"
12/5: FRESH LOOK: "Birth of Jesus"
12/12: **SPECIAL YOUTH ADVENT SERVICE
12/19: Youth Christmas Party
12/26: No Wednesday Night Activities
(Merry Christmas!)
---
High School (Grades 9th-12th)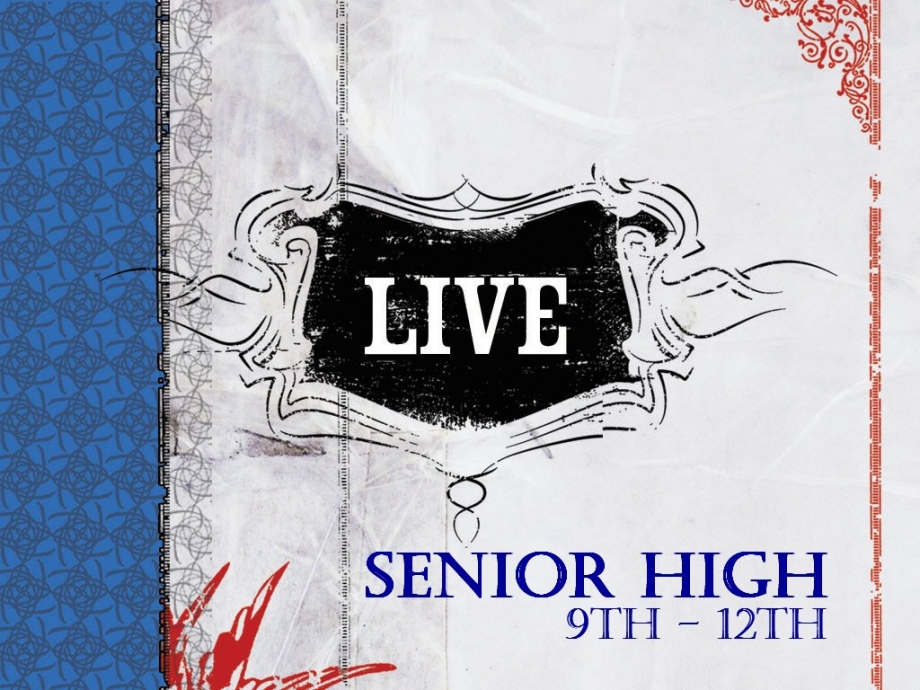 LIVE: Sr. High Edition
WHAT'S COMING UP....
11/14: WISE HABITS: "Accountable Friendships"
11/28: WISE HABITS: "Hiding it in Your Heart"
12/5: FRESH LOOK: "Birth of Jesus"
12/12: **SPECIAL YOUTH ADVENT SERVICE
12/19: Youth Christmas Party
12/26: No Wednesday Night Activities
(Merry Christmas!)